Terminus Group, the global smart services and AIoT solutions provider, has announced its agreement with Wuxi International Convention Center (WICC) to provide its AIoT-based OriginSYS platform and a series of smart end-to-end devices to help the business conference center achieve efficient management and smart digital low-carbon operations. The integration will help WICC to realize its strategic smart sustainable and digital transformation.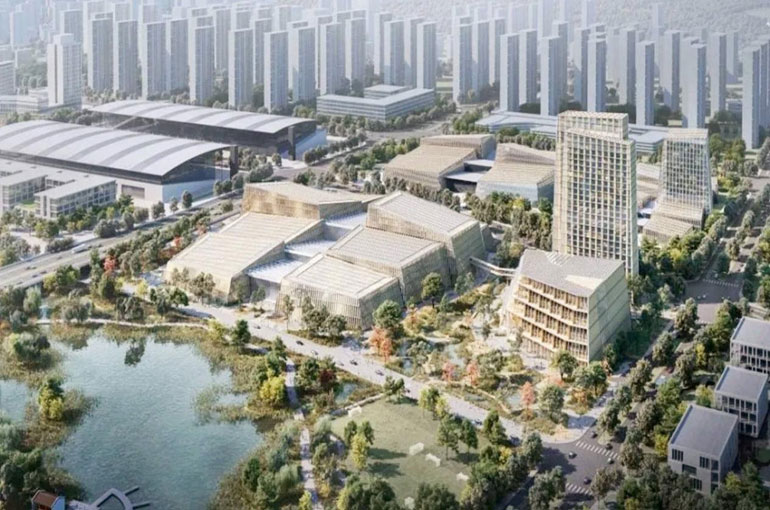 Wuxi International Convention Center
Wuxi International Convention Center would be one of the key drivers of economic activity in Wuxi, a city located near Shanghai, and also the permanent site of the World Internet of Things Expo. WICC is intended for use for exhibitions, performing arts, conferences, large catered events, and other related activities, in 2023, with a capacity to comfortably accommodate 10,000 people at one time. With the large volume of users and the complexity of building functions, the center has a demand for a smart, efficient and green building management system. Based on these requirements, Terminus Group will provide a complete smart architecture digital management solution, including AIoT-based OriginSYS platform and a series of smart end-to-end devices.
Terminus Group's years of smart and digitalization experiences, the company's proprietary OriginSYS system directly solves the core problems of smart architecture and digital transformation, overcoming the problems of incompatibility with legacy software, inconvenience of migrating the systems to the new platform and difficulty in management, due to its easy to manage interface. Combined, this provides an almost ready-made solution and highly efficient and energy-saving management system for customers.
OriginSYS is committed to implementing integrated automation management for mechanical and electrical devices of building architecture, and providing safe, comfortable, convenient, and efficient working and living environment for both owners and users. At the same time, OriginSYS's efficient energy-saving properties ensures owners of the system get the latest in operating smart modernization and informatization management. In the scenarios of the WICC, the smart management solutions provided by OriginSYS can improve efficiency and reduce the challenges of dense population management, which is a critical element of the venue's business.
In the context of sustainable development, OriginSYS is combined with a series of end-to-end products, that can ensure the center reduces energy consumption while providing a comfortable environment for visitors and accelerate the implementation of the goal of low carbon operations, across various scenarios.
Terminus Group's launch of OriginSYS architecture automation system, OriginSYS smart lighting management system, and a series of cloud edge computing products for various scenarios has been done with a view to achieving scientific energy conservation and efficient energy consumption through AIoT technology.
Victor Ai, Founder and CEO of Terminus Group, says: "These solutions have already been applied in several other capacities, such as Zimbabwe International Airport, Chongqing A-ONE skyscraper, and Wuhan Hongshan Central Hospital, to name a few.
"With a variety of architectural scenarios including transportation hubs, businesses and hospitals, in the future, Terminus Group will continue to focus on solutions for architecture, communities, parks and cities from the human-centric perspective and create a more colorful life and production experience for humankind, all based around AIoT technology and related innovations".