Dr Shao is only UAE-based researcher named on coveted international list
List represents the top 0.1% of most respected scientific researchers in the world
Terminus Group Chief Scientist and President of Terminus International, Dr Ling Shao, has been recognized on the internationally coveted Clarivate 2022 Highly Cited Researcher list. This is the fifth consecutive year in which he has been recognized by the scientific community and peers as among the leading experts in his field.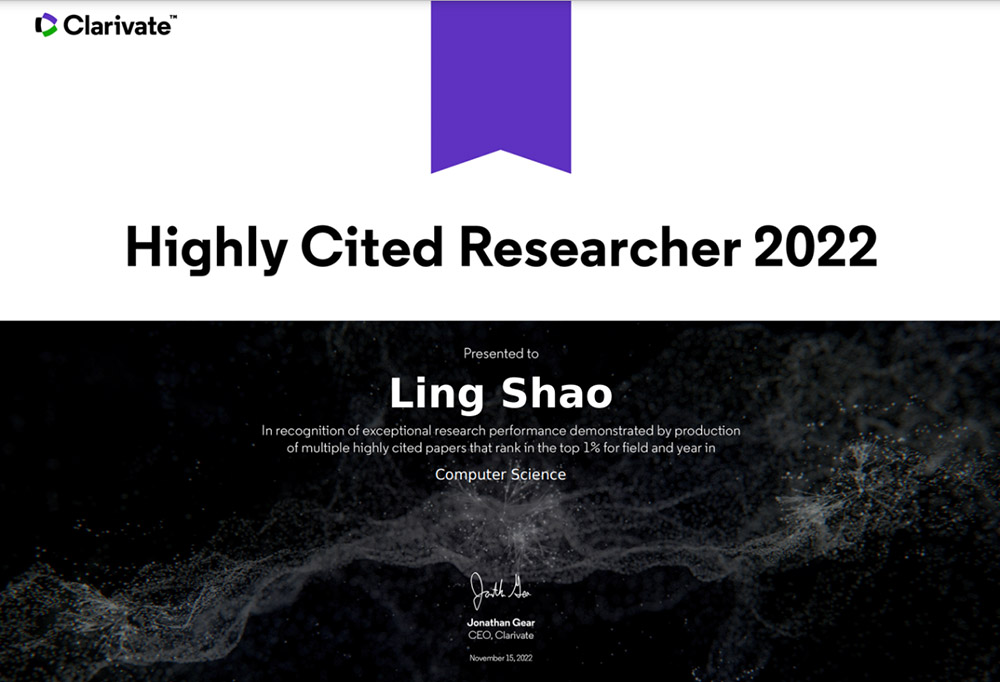 Each year, Clarivate identifies the world's most influential researchers and recognizes those with the most exceptional research performance. This select few are those who have been most frequently cited by their peers, in other highly ranked research papers within their field. Dr Shao received his recognition from Clarivate for his work in the field of Computer Science.
In 2022, fewer than 7,000, or about 0.1%, of the world's researchers, in 21 research fields and across multiple fields, were selected for this exclusive distinction, therefore making Dr Shao among an elite group of scientific researchers recognized for his exceptional research influence and the only UAE-based researcher to be named in this year's list.
With over 500 scientific papers published at top AI conferences or journals, including ICCV, CVPR, ECCV, NeurIPS, ICML, ICLR, TPAMI, and IJCV, to date, his articles have been cited more than 30,000 times in Google Scholar. While Clarivate recognizes Dr Shao in the Computer Science category, Dr Shao's research findings can also be applied to the fields of intelligent transportation, assistive/autonomous driving, intelligent interaction, robots, and related areas.
Earlier this year, Dr Shao took his academic and corporate experience in artificial intelligence (AI) and computer science across to Terminus Group, a global leader in smart services and the developer of three AI/smart cities. Here, he assumes the role as Chief Scientist of Terminus Group and President of Terminus International, with his responsibilities lying in the enhancement of Terminus Group's already strong R&D capabilities, in AI.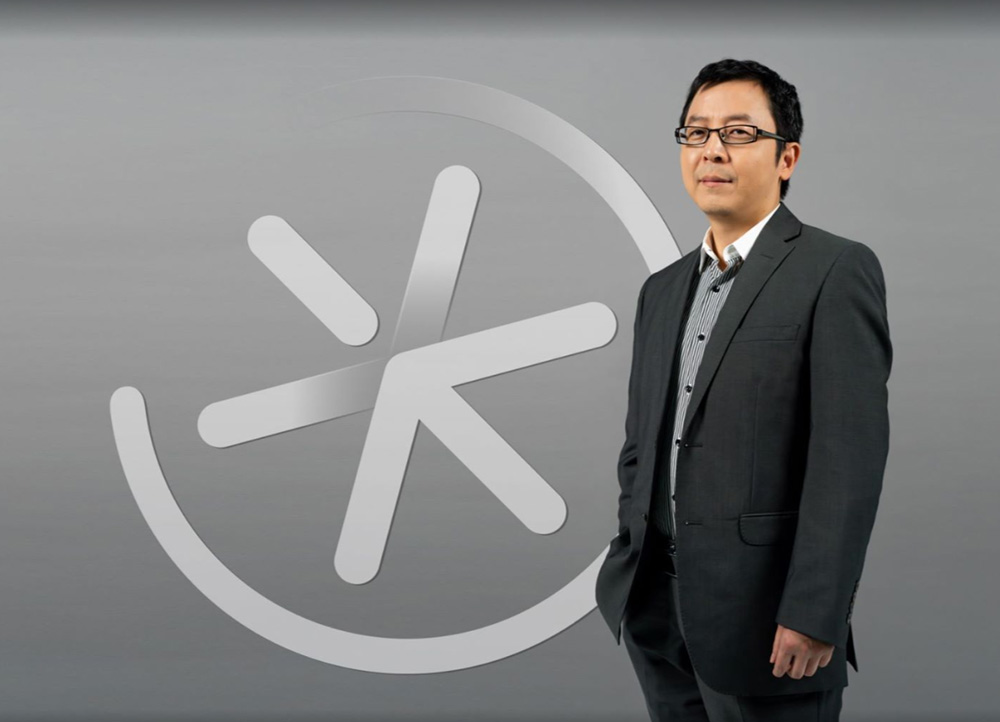 Dr. Ling Shao, Chief Scientist of Terminus Group & President of Terminus International
With a wealth of professional and academic experience in AI, Dr Shao also directs Terminus Group's international business strategy and is currently spearheading the exploration of R&D in areas such as the development of multi-modal, large pre-trained models in urban scenarios.
With his R&D hat on, his aim is to oversee the widespread deployment of the company's pioneering, proprietary technologies and products across many application scenarios for AI. This includes various product lines with a focus on the localized development within international markets.
Before joining Terminus Group, Dr Shao was already an internationally renowned AI scientist, an IEEE Fellow, and also a Fellow of the International Association for Pattern Recognition, the British Computer Society, and IET.
Previously, he has served as CTO and Chief Scientist of the National Center for Artificial Intelligence (NCAI), the Saudi Data and AI Authority (SDAIA). From 2018 to 2021, he was also the founding CEO and Chief Scientist of the UAE's Inception Institute of Artificial Intelligence (IIAI).
Among his other achievements, Dr. Shao was also the initiator of the world's first AI university – The Mohamed bin Zayed University of Artificial Intelligence. It was here that he served as its founding Provost and Executive Vice-President.
In its role as a leader in AIoT technology and sustainable smart city development, Terminus Group places great emphasis on and commitment towards exploring the R&D and innovation of pre-training multi-modal large model in urban scenarios. It is envisaged that this will, in turn, further promote the sustainable development of AI and, indeed, become a wider catalyst for addressing carbon neutral efforts around the world.