As early as in 2008, IBM created the concept of the "Smarter Planet". A truly visionary concept that has come to be defined by and consists of three elements or the '3I's: Instrumentation, Interconnectedness, and Intelligence.
Over time, the concept has developed to include the new and pervasive generations of Internet-based technologies – or IoT – across multiple sectors, such as: hospitals, power companies, railways, gas and oil pipelines, and other key infrastructural entities. Behind this increasingly rapid drumbeat of technological advances, we often hear the phrase 'The world is becoming more intelligent.'
While it is clear that IBM was truly visionary in the conceptualization of a more fully integrated and digitized world, inclusive of both artificial intelligence and the Internet of Things (AIoT), the practicality of implementing such a concept, in the first decade of the 21st century, was not realistic as the world was neither equipped nor ready to go 'intelligent'.
That said, the concept of the Smarter Planet spawned the idea of the 'Smart City' and, today, this is where the conversation is most prominent, when talking about urban digitization.
Victor Ai, Founder and CEO of Terminus Group, has a rather unique take on the type of concept a future city should aspire too by not just looking forward, but looking to the lessons of the past. With Terminus Group currently overseeing the design and construction of – not one but three – AI CITY developments, it is perhaps surprising to hear from where he draws his inspiration for the changing relationship between humans and the AIoT-powered urban tech that will be ubiquitous, in all cities of the future.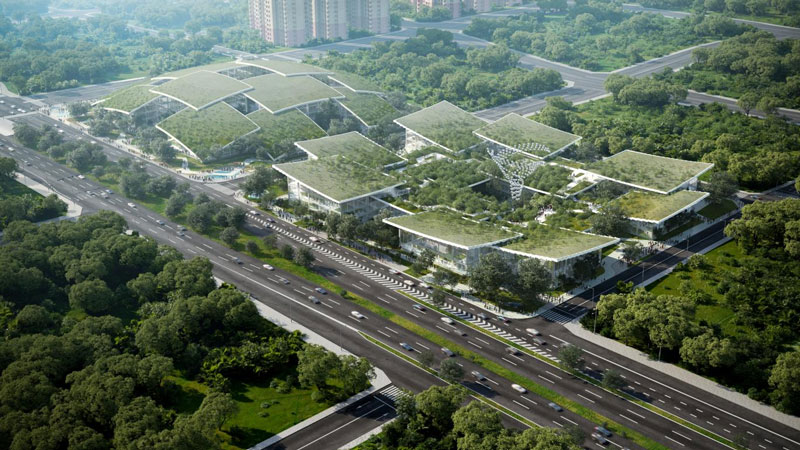 (Terminus Group's AI CITY in Chongqing)
"In a moment of contemplation, regarding one of the AI CITY projects Terminus Group is currently developing in Deyang, Sichuan Province in China, I noted that this is very near the site of the ancient region of Sanxingdui. After visiting the Sanxingdui Museum, I was very impressed because the history of this society, which indicated an advanced yet very peaceful civilization. It made me think: How did the entire nation of Sanxingdui keep its rule and order? In fact, it was through the system of people's beliefs. Rules were realized through belief systems and the systemic co-operation that flows naturally from that into a community."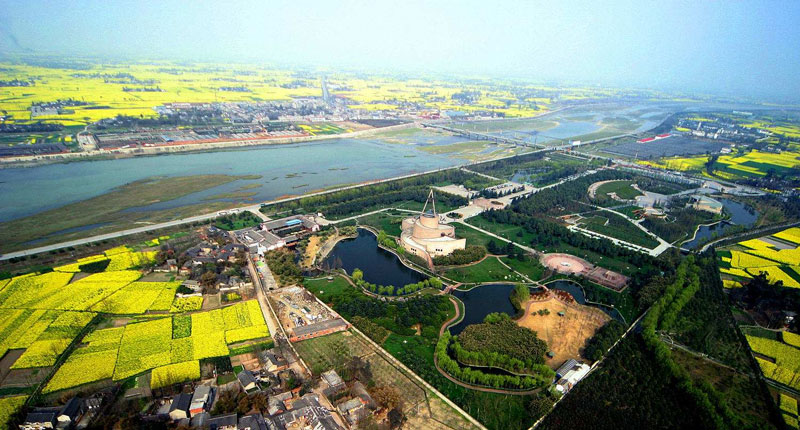 (Sanxingdui./Source:web)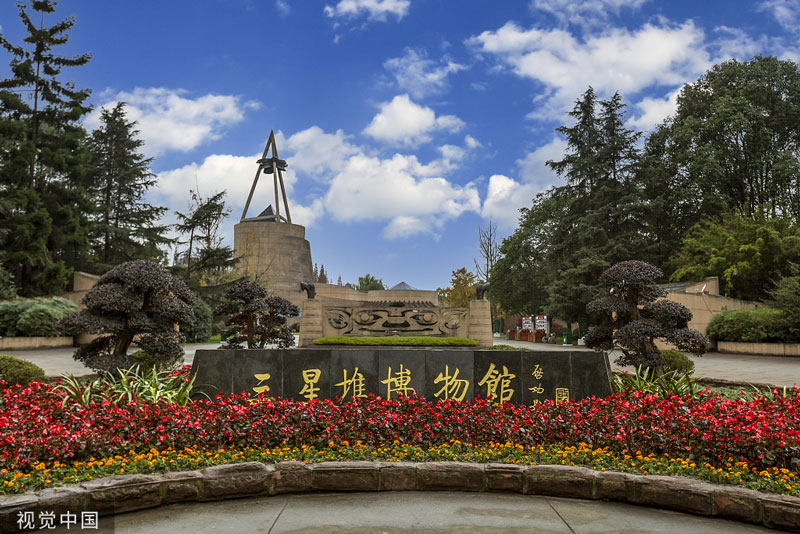 (Sanxingdui Museum./Source:VCG)
Essentially, Victor's inspiration, from Sanxingdui, has convinced him that and the world – defined by a network of cities of the future – represents a system that will benefit all people and, in co-ordination of management by human beings, assisted by AIoT, will naturally deliver a more harmonious existence.
While beautifully explained against the backdrop of a model learned from the ancients, Victor's vision for the makeup of tomorrow's AI CITY – Terminus Group's proprietary concept of the next generation smart city – has a decidedly futuristic approach. With a focus on digital infrastructure development, led by mobile Internet exponential upgrades over the last decade, many enterprises have since been established which capitalise on the opportunities brought about by these changing processes. These include mobile e-commerce, video streaming, payment, and others.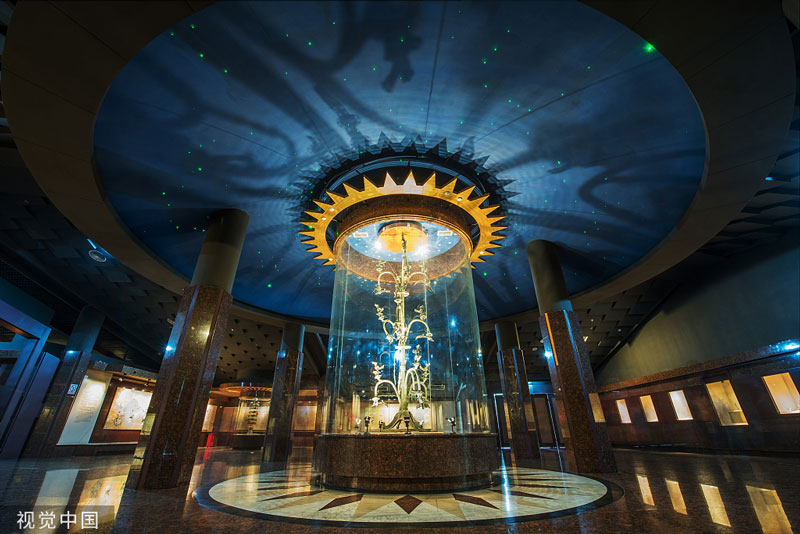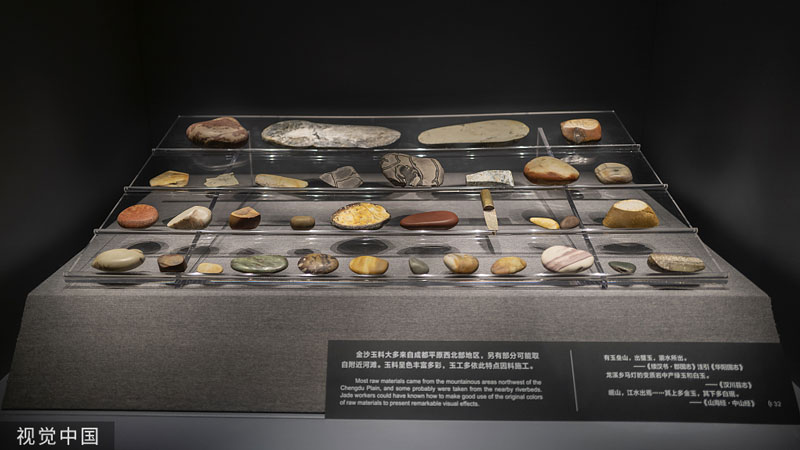 (Unearthed cultural relics in Sanxingdui./Source:VCG)
Another example is the advent of the new energy or electric vehicle (EV). At the beginning of the 21st century, Tesla was established and launched its Model X, from 2008 through 2012. That said, it was not an immediately popular consumer item. It was only in later years that the company saw a surge in sales. So, what was the cause of this changes and why did this flourish in sales pick up in more recent years?
Largely, this can be attributed to changes in infrastructure and supply chain. This includes the chip, software, and EIC system (battery, cell, etc.) technology improvements. In addition, production capacity at the start was insufficient, and mass production of EVs was then not possible. Since then, the rapid development of new energy suppliers has driven the production of smart electric vehicles and burgeoning growth of EVs around the world. According to Victor, as we speak from the point of view of 2022, AI is comparably at the stage that EVs were at circa 2012 to 2014.
One of the key conceptual drivers for Terminus Group, in its pursuit of dominating the AI CITY sector, is to address the relationship between the people and their city – or "urban tech." But how has urban tech developed and what will it be like in the future?
Victor continues: "We can accurately imagine what the world will be like in just 10 years. In fact, there will be something like a super brain that serves to co-ordinate many functionalities of running a city effectively. It is this concept that is not just figuratively at the centre of Terminus Group, but at the heart of why Terminus Group took the smart city to a whole new level by proposing the concept of AI CITY?
In the beginning, the company credits inspiration from Google's desire to establish 'The Sidewalk' in Toronto – a city with futuristic concepts. Google planned to apply data sensors in all scenarios and rely on algorithms to create solutions for traffic, environmental protection, human habitat, etc. The blueprint for the digital infrastructure had already been formulated around a complete set of urban tech proposals because it aimed to participate in the urban planning and obtain government approval for urban planning.
However, from this inspiration, Terminus Group has now become a pioneer not a follower and is clearly a world-leader in AI CITY infrastructure, with three AI cities currently being built, with many more planned to come.
As we all can imagine, whether coming from a technical background or not, the management of global cities will be quite different from current norms, in less than 100 years.
Recapping his thoughts, Victor concluded: "For some time, many people thought AI may become too great an influence over the population and regarded it as potential negative. Of course, any technology can be used for good or bad. The reason certain reservations around AI persist is that it has not been qualified or optimized yet, as it could be. That is why it is important AI industry leaders stand up and speak clearly to other industries and the general population, to allay any concerns and encourage the widespread adoption of the next stage in civilization."