Terminus Group, the global smart services and AIoT solutions provider, has announced that it has teamed up with Wuhan University of Science and Technology Hongshan Central Hospital affiliated to provide a higher quality medical environment through the adoption of its AIoT-based OriginSYS platform.
Among multiple functions and applications, Terminus Group's proprietary OriginSYS system will provide a series of environmental management terminal sensors, which will also contribute to achieving low carbon emitting, sustainable and efficient operations throughout the hospital, via digitalization.
Wuhan University of Science and Technology Hongshan Central Hospital affiliated integrates medical treatment, prevention, health care, education and scientific research. It also undertakes the diagnosis and treatment of geriatric care, common diseases, frequently occurring diseases and other diseases, all while providing a highly comfort and efficiently managed operating environment.
For its part, Terminus Group will provide the hospital with a full range of OriginSYS automatic management systems, as well as environmental management terminal sensors and products to create a cloud edge smart platform. The goal is to achieve low carbon emissions and efficient operation of the hospital. In turn, this will support the hospital's provision of a higher quality medical environment, for the speedier rehabilitation of its patients.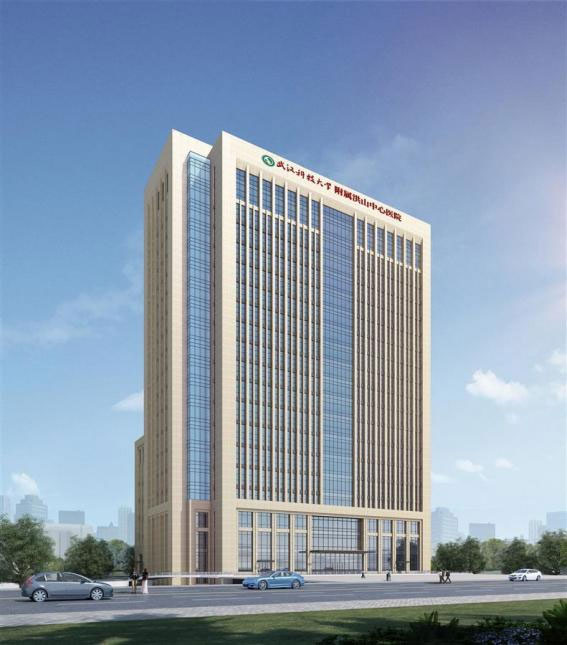 Wuhan University of Science and Technology Hongshan Central Hospital affiliated (Source: website)
OriginSYS is a fully customized, user-centric platform committed to implementing integrated automatic management for mechanical and electrical equipment of the hospital's buildings, and supports the safe, comfortable, convenient, and efficient working and living environment for medical staff and patients. The system combines many years of smart industry experience from Terminus Group's R&D labs, and breaks down the problems of incompatibility, inconvenience and "difficult management" practices inherent in the legacy systems.
OriginSYS also adapts the entire system and the various equipment it operates into a highly efficient working state through energy saving, so as to support the hospital's operating economy and management modernization, in the future.
By remote management, energy and environmental systems can be easily optimized and operators of OriginSYS will see the immediate effect of the energy-saving solutions. For example, by smart management of lighting, the system can automatically configure optimal use of ventilation and heating systems – a solution that will be noticeable to all medical staff and patients, once installed.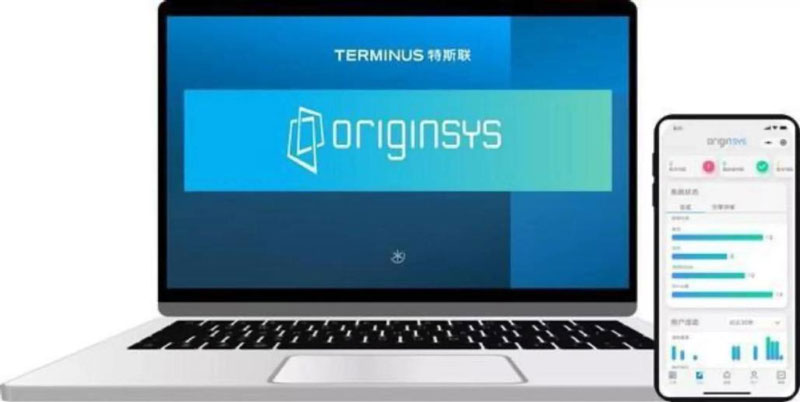 From the energy carbon cloud to edge computing, Terminus Group is committed to supporting the smart operation of Wuhan University of Science and Technology Hongshan Central Hospital affiliated with its Smart Hospital Solutions and innovative technologies.
The AIoT-based SDC (Smart Digital Controller), as a further example, will conduct on-site one-to-one management of air conditioning equipment in the hospital. Through timetable, trends and other functional management equipment, high-precision input and output channels will further improve the accuracy of identification and improve the management efficiency and sustainability.
Terminus Group Founder and CEO, Victor Ai, said: "Terminus Group is committed to enabling carbon reduction and sustainable hospital operations through AIoT technology via energy conservation and efficient energy use.
"Driven from the perspective of technology being human-centric, Terminus Group will continue to develop AIoT technology innovations to adapt to the needs of hospitals, buildings, communities, parks and cities, and create more sustainable, digital and smarter solutions across a number of industry verticals, including medical, education, cultural tourism, travel and other scenarios. In doing so, Terminus Group hopes to be positioned to create a more diverse product range that will benefit people of all walks of life and the contribute to the advancement of human progress."