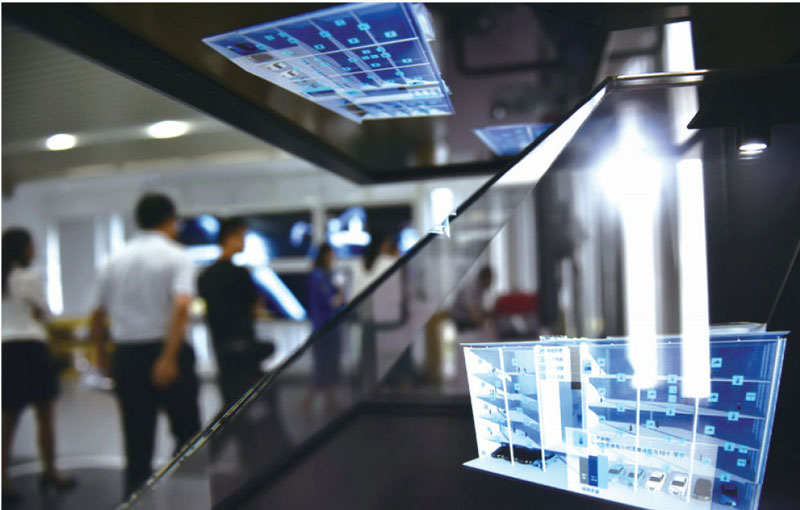 China Mobile 5G-AIoT booth. /Xinhua
China has issued a guideline focused on boosting investment in "strategic emerging sectors," like 5G commercialization, vaccine applications and chip manufacturing, said the nation's top economic regulator.
Many experts said they believe that strategic emerging sectors will be the backbone of China's next phase of industrial and technological development in the international arena.
The guideline, which has been released by the National Development and Reform Commission (NDRC) and three other ministries, highlights 20 different development directions. Under that orientation document, China will build 10 strategic emerging industrial bases with global influence, 100 strategic emerging industrial clusters with international competitiveness, and foster 1,000 ecosystems with unique characteristics.
Moreover, the guideline pointed out that China will speed up 5G commercialization and prioritize the construction of 5G base stations in public places and commercial and residential buildings.
Industrial upgrade and optimization
According to Zhou You, a senior researcher with a think tank under the Ministry of Industry and Information Technology, strategic emerging industries such as 5G, industrial internet, and smart manufacturing will play a critical role in the upgrade and optimization of China's industrial and supply chain and in improving the modernization level of industry overall.
"With such sectors gaining more attention and investment, the industrial chain will become more smooth and competitive, which in turn will alleviate the pressure from rising environmental and labor costs," said Zhou.
Guo Rong, a member of the Chinese Academy of Science and Technology for Development, said strategic emerging sectors refer to innovative industries that have just started to develop but whose expansion will enhance China's competitiveness internationally.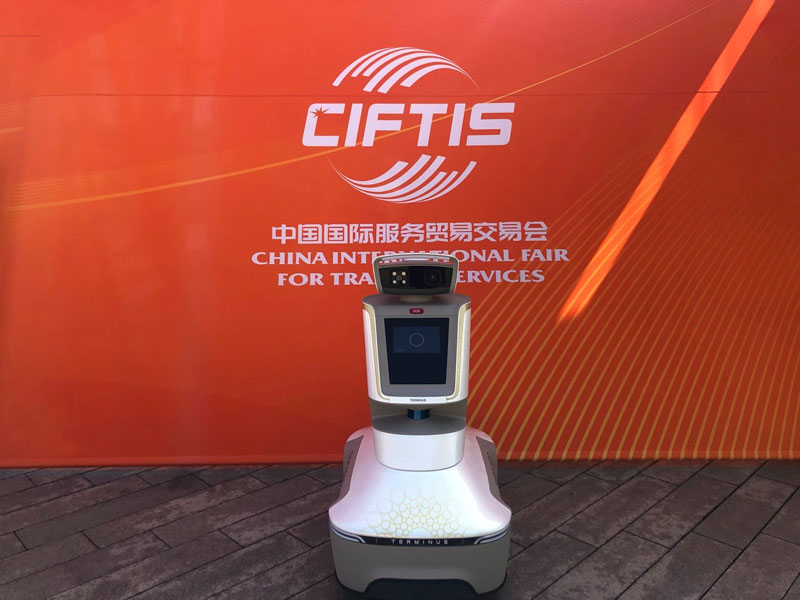 AI robot made by Terminus at CIFTIS. /CGTN
Hardcore tech enterprises
Compared with previous guidance and plans, this document is more detailed and targeted, including a particular range of products that China needs to develop in the future. It also highlights the effects of the coronavirus pandemic, which accelerated worldwide protectionism and unilateralism.
Jonathan Woetzel, the global leader of Cities Special Initiative and the Asia-based Director of the McKinsey Global Institute, said that China has a great opportunity in developing smart cities in different styles. "The strategic development of industrial and supply chain should focus on AI cities, governance intelligence, and more importantly, satisfying people's needs," said Woetzel at an AI event held in Beijing.
"In the past years, China has invested a lot in capital construction. But from now on, we must see new possibilities of building up smart new cities," said Victor Ai, the CEO of the AIoT (AI and Internet of Things) company Terminus Group. "Intelligence economy is a new race, and China totally has the potential to lead this competition. As we see 2G, 3G, and 4G technologies have changed people's lives, the 5G era brings us more chances to lead the construction of new products, new cities, and new intelligence."
"Chinese tech sector has made history by creating many smart applications and new economy modes. A bunch of companies got the potential to play on the ground internationally, such as Alibaba, Huawei, and Douyin. Every industry can find its own 5G-tech opportunities, given the policies are very supportive. Thus the emerging sectors could only be more diverse and stronger in China," said Ai.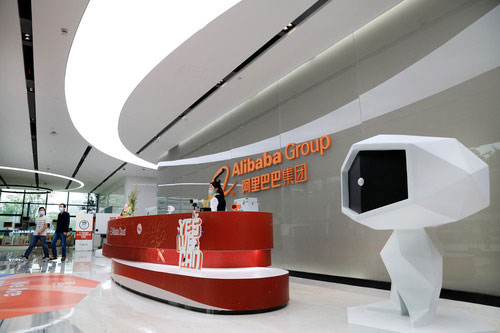 China is seeing a surge in the number of enterprises related to artificial intelligence (AI). /Xinhua
Engine 'dual circulation' economic strategy
"The COVID-19 pandemic made us face the fact that the digital economy is now the key power," said Prof. Jiang Xiaojuan from Tsinghua University, College of Public Policy. She believes that the digital sector can be a driving power to enhance the whole internal circulation as well as domestic consumption.
Professor Jiang said that emerging industries, based on IoT, will be integrated through devices, applications, services, and supply chain. The smart utilization of AI technologies can easily make digital economies more effective by relocating resources smartly.
Data from the National Bureau of Statistics showed that the output of strategic emerging industries accounted for 11.5 percent of China's GDP last year, up 3.9 percentage points compared to 2014.
China will accelerate research on key chip components and foster more breakthroughs in sectors like photoresistors, a key light-sensitive material used in the production of integrated chips, said the new guideline.
Source: CGTN