HVAC systems to be powered by Terminus Group's proprietary OriginSYS platform
Terminus Group, the global smart services and AIoT solutions provider, and Zimbabwe Harare International Airport have announced plans to provide a smarter, greener travel experience for airline passengers, in line with the ongoing expansion of the airport's African and international business development.
Primarily, Terminus Group's role will be to integrate its OriginSYS smart equipment into the airport's existing digital infrastructure, in areas that will offer smarter, more efficient, and green heating, ventilation, and air conditioning (HVAC) systems. In doing so, this is intended to further facilitate the digital and green energy transformation currently being undertaken at Harare International Airport.
While Zimbabwean airport authorities have been in the process of upgrading Harare International's technical infrastructure for several years, Terminus Group's involvement will spearhead the improvement of the airport's existing HVAC system, with a focus on and green and smart transformation.
With the innovative products and technologies at Terminus Group's disposal – namely the AIoT-based OriginSYS – the company will oversee the upgrade to a more comfortable and greener AC, ventilation, and smoke exhaust control system at the airport.
In real term impact for passengers, the new system is expected to establish a smarter and greener management platform, which will more effectively and efficiently manage temperature, humidity, and help reduce carbon and PM2.5 emissions.
Terminus Group's OriginSYS provides end-to-end smart and efficient services for operations managers, as well as providing a more comfortable, safer, and greener travel experience for all the airport's domestic and international passengers.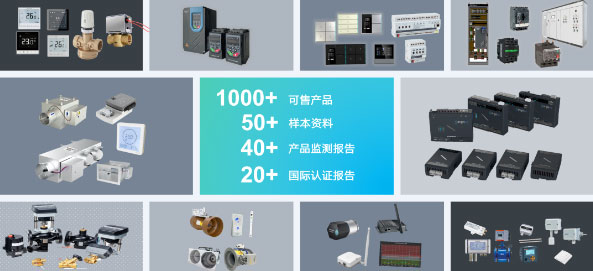 Terminus Group OriginSYS end-to-end smart equipment
With sustainable development no longer deemed an optional "buy in" for companies and entities looking to upgrade their facilities, artificial intelligence (AI) and Internet of Things (IoT) technologies are increasingly playing an important role in managing energy optimization - from office and buildings to mega structures like airports and cities as a whole.
Using smart hardware, it is now possible to collect energy, carbon emissions and other related information and affect the implementation of sustainable development.
Terminus Group created TacOS (Terminus AI City Operating System) and OriginSYS, as city-level smart solutions, play a significant role in supporting energy production and consumption management. This a key benefit for achieving the ever more stringent environmental legislation and policies around sustainable development of buildings, communities, parks, and cities – of varying scenarios – all over the world.
Throughout the years, Terminus Group's smart and green AIoT technology solutions have been implemented in many cities around the world, including Chongqing, Wuhan, Deyang, and Dubai. Harare is to be on the list of cities where Terminus Group is able to facilitate urban digital and sustainable development that helps develop a smarter and greener world of the future.