The iF Design Awards has revealed the list of winners for 2023, with Terminus Group's Deyang AI Park achieving recognition for its future city design and smart city facilities.
With 10,544 applicants from 56 countries submitting for this year's award, across a number of design categories, it was revealed that 4,692 of those were company submissions. Terminus Group's Deyang AI Park was among the 70 overall winners and was noted by the judges for a 'most outstanding' design.
The iF Design Awards are a German-based prize, established in 1953, which has since become a global benchmark for promoting social engagement and outstanding design. The awards ceremony, hosted annually, brings together international design experts from different countries and varying industry categories, to recognize outstanding work in the design field.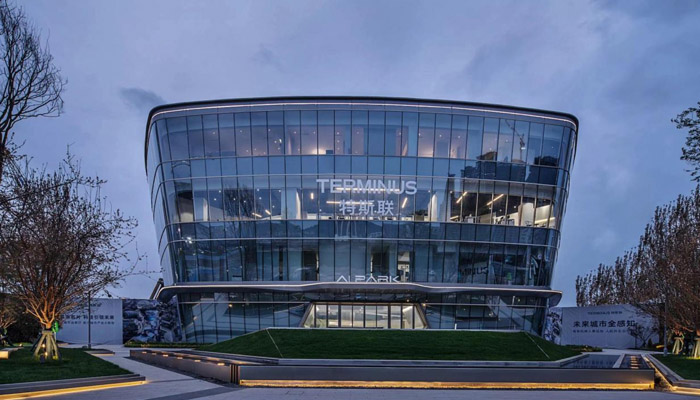 Terminus Group's Deyang AI PARK
Terminus Group Deyang AI Park's winning design combines the best of technology and building space to create an environment that is both intelligent and uplifting. Its core features and facilities present a blueprint for future city development, where people and machines will coexist and foster a built environment that is connected through innovative technology - some of which may even seem to be in the realms of sci-fiction, yet it makes these things 'science-fact'. The facility also incorporates leading design work for enabling sustainable urban development.
Deyang AI Park was established in 2022 as a demonstration area for the wider development of Deyang AICity, also being developed by Terminus Group. It features artificial intelligence (AI), the Internet of Things (IoT), digital transformation, intelligent manufacturing, smart finance-ready facilities, and other cutting-edge technologies. According to the company, the objective is to help local entities and individuals develop a community dedicated to innovating in areas of scientific research and technology.
From an aesthetic perspective, Deyang AI Park has been referred to as the "Little Diamond" due to its curved exterior glass facade. It has also become somewhat of an "urban celebrity" due to its unique working characteristics and the way it integrates technology into the architecture environment. Its notoriety is reflected in the facility having received numerous visits from a variety of institutions - both from the academic and industrial fields.
In addition, Deyang AI Park is also noted for its AI computing center, known as Deyang AICC. This element of the facility is responsible for various functions, such as algorithm incubation, research sharing, talent cultivation, and developing an industrial ecology. Through this facility, Terminus Group is able to connect and serve the often-parallel interests of the academic and industrial communities. Since its establishment, Deyang AI Park has been active in its provision of support with artificial intelligence to various enterprises and institutions.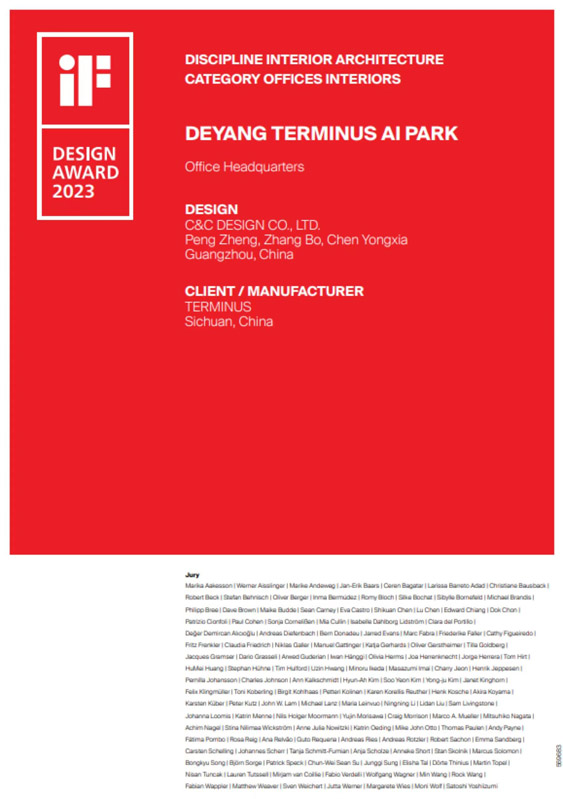 2023 iF Design Award now sits alongside Deyang AI Park's previous accolades, including being noted in the 2022 International Design Award - a prize similarly dedicated to celebrating and promoting exceptional design work in various fields by recognizing, celebrating, and promoting "exceptional design visionaries" in the fields of architecture, interiors, graphics, fashion, and product design. In the 2022 edition, submissions came from over 80 countries and included a variety of smart and sustainable multidisciplinary designs.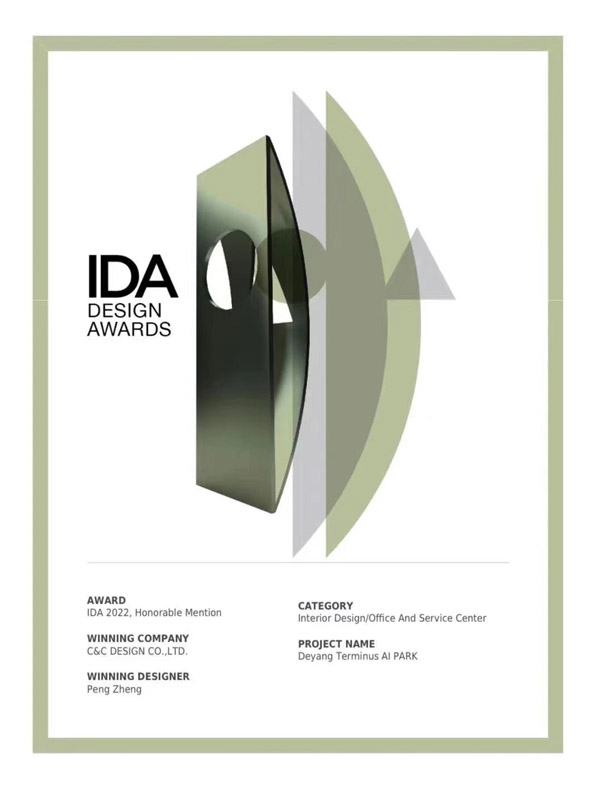 "Since its foundation, in 2015, Terminus Group's efforts have been driven by a core directive to develop sustainable digital and smart cities and this has been instrumental in its ability to inject new technology and development momentum into future city living and design.
"We are, therefore, extremely proud that Deyang AI Park and its other facilities have been noted with this globally recognized accolade and I can assure our existing and future customers that the company will maintain this commitment to providing a variety of innovation-leading technology, solutions and services across all our product and service portfolio," Terminus Group's Founder and CEO Victor Ai said.