In a posh office building in eastern Beijing, a unicorn startup Terminus Group occupies a whole floor with a sleek all-white modern design from floor to ceiling. Visitors to the company's headquarters couldn't help but feel that they've been transported into a different dimension, somewhat futuristic.
What the company does is equally futuristic. It combines artificial intelligence with the Internet-of-Things (IoT) to make buildings, communities and cities smarter. For instance, Terminus Group helped secure a residential compound in Shanghai with smart access terminals and intelligent software systems that allow the building management to see the movements of residents, visitors and vehicles in real time on their computer screens via image identification. Terminus Group said that its system has led to a significant decrease in once common crimes like theft.
The company has actually implemented thousands of projects across the country. Along the way, it achieved a valuation of more than $1 billion backed by top investors, including Everbright and IDG Capital, although the company declined to disclose the exact figure.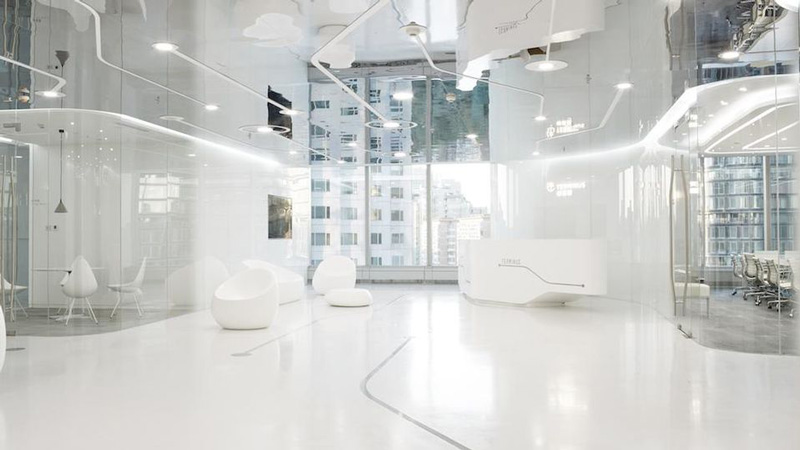 Terminus Group's Beijing office
Xie Chao, vice president of Terminus Group, told Money Network in an interview in the company's Beijing office earlier this month. "In more advanced areas, like satellite tracking, our country is still lagging behind."
Terminus Group was founded in 2015. Victor Ai, managing director of the state-owned conglomerate, serves as Terminus Group's CEO. But beyond the support of vast resources, Terminus Group also has to thank a growing domestic market and few regulatory hurdles for its success so far.